If the thought of breaking out the handprint turkey placemats again this year makes you cringe, it might be time to shake things up for Thanksgiving. You've heard of Destination Weddings, but what about Destination Thanksgiving? Here are some of the best places in the country to celebrate Thanksgiving – no cooking required!
Historic Thanksgiving
For the most authentic Thanksgiving experience, visit Plymouth, Massachusetts and eat your turkey dinner where it all started. As you might guess, the holiday is a pretty big deal here. Kids will love visiting Plimoth (I promise that spelling is correct) Plantation where they can see how early colonists dressed and lived.
In addition, they can explore the Mayflower II and the Wampanoag Homesite. What they learn through these experiences will stay with them long past anything they simply read in a book. Get your history, shopping, and eating fixes all in one place, and have a great time doing it!
Colonial Adventure
What's to do in Colonial Williamsburg? What's NOT to do there! It's the go-to town for truly experiencing colonial times with historic architecture, costumes, plays, and re-enactments, not to mention their huge list of Thanksgiving Day Events.
Visit the Revolutionary City to learn what daily life was like during the birth of our country. Tour the museums to see the beautiful art and crafts from the period. Study important figures like Pocahontas (not the Disney version) at Historic Jamestowne. And, of course, share a delicious Thanksgiving meal with your family at the beautiful Kings' Arms Tavern or several other restaurants with special Thanksgiving Day feasts.
Go Local
Can't travel quite that far? Search the internet for local (or at least closer) options for re-enactments, plays, or colonial village experiences.
Non-Traditional Fun
If you're not feeling the historical angle, consider non-traditional Thanksgiving options, like a cruise (all-you-can-eat Turkey…) or visit to Walt DisneyLand/Walt Disneyworld (they have the Disney version of Pocahontas).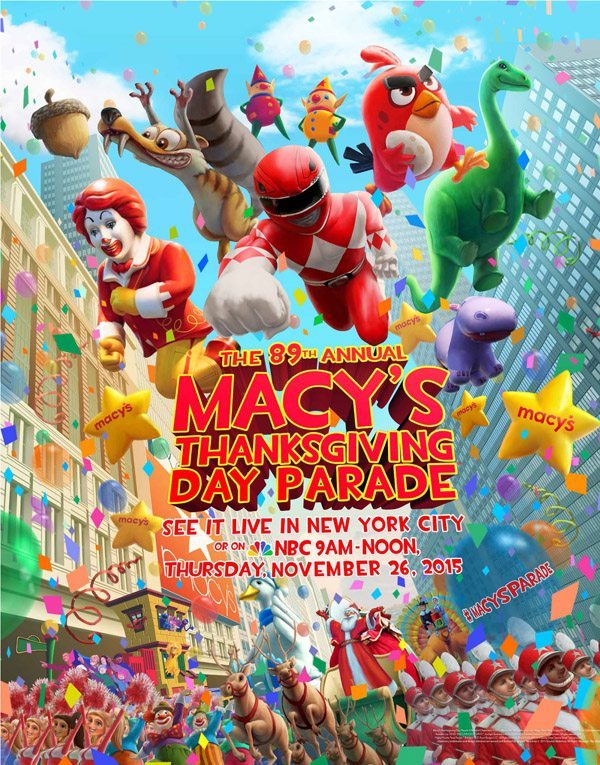 Of course, nobody does Thanksgiving like NYC! The Macy's Thanksgiving Day Parade is watched by millions every year and marks the start of the Christmas season. After the parade, enjoy the many sites of the city and have your Thanksgiving dinner at a restaurant – let someone else clean up! A few recommended for families are: Artisanal Bistro, Back Forty West, Bubby's, Marco Polo, and Good. The next day, it's Black Friday to the extreme – you might want to wear a helmet. Also consider Chicago – they have their own Thanksgiving Day parade (and, yes, shopping).
Low-Key Family Time
If just reading about all these possibilities has you (or your wallet) feeling overwhelmed, go the minimalist route and opt for low key Thanksgiving. Check out the Thanksgiving hours for your local state park and consider hiking, camping, or canoeing as a family. Pack a simplified version of the traditional meal so you can focus on just being together. After all, the point of the holiday is practicing gratitude and spending time with the ones you love – whether you're sitting in a tent or atop the Empire State Building. Happy Thanksgiving, y'all!
Articles You May Also Enjoy
---
Kristen Berthiaume is a clinical psychologist whose other day job is as mom to three willing product testers. Find her articles on all things child-wrangling at "Parenting with a Ph.D." over on birminghammommy.com.