When you're in the daily slog with little kids, it can be easy to forget the fun and sweetness that should come with a holiday like Valentine's Day. One way to take a breath and share some quality family time together is to watch holiday movies or special Valentine episodes of your favorite kids' shows. We've compiled a list wide enough that there's something for everyone to enjoy, so get the popcorn and chocolates ready for a couch cuddle-fest and make a new family movie tradition this Valentine's Day.
Sesame Street: Elmo Loves You (2010): Everyone's favorite furry red monster learns about love and friendship in this sweet video featuring special guest stars and other loveable Sesame Street characters like Super Grover, Rosita, and more. Songs, skits, and fun make this DVD appealing to even the smallest member of your family, and you'll get the chance to talk about love and emotions while you learn along with Elmo.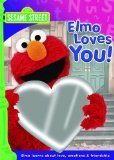 Clifford: If you're a fan of either the Clifford the Big Red Dog series or the Clifford's Puppy Days series, there are several choices to celebrate Valentine's Day along with Clifford and his friends. To enjoy the holiday with a still-small Clifford, check out the Valentines Schmalentines/Sweethearts Dance from Clifford's Puppy Days. Clifford, his owner Emily Elizabeth, and their puppy and human friends learn how people can surprise you. If you prefer your Clifford as large as a house, you'll want to see both Your Secret Valentine/Perfect Pet and Big Hearted T-Bone/Cleo's Valentine Surprise. The themes are just as appropriate for younger kids as slightly older preschoolers, and they'll watch Clifford and friends make Valentine's, try to impress each other, and learn along the way. Plus, Amazon Prime members can stream the episodes for free.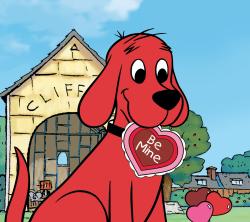 Alvin and the Chipmunks: The Valentines Collection (2007): The Chipmunks have been having a moment with their part-live-action movies out in theaters, but you can relive your childhood alongside your own kids with this collection of classic episodes and a Valentines Special Bonus. Just be prepared to be singing songs in imitation of their squeaky little voices for days. Your kids will love it.
Winnie the Pooh: Winnie the Pooh fans have two chances to enjoy Valentines movies in the 100 Acre Woods with Pooh and friends. Winnie the Pooh: A Valentine for You (1999) is a funny short where Pooh, Piglet, Rabbit, and the others thing Valentine's Day is a monster and set out to stop it. In Winnie the Pooh Un-Valentine's Day (1995), a funny cycle of gift giving keeps the friends in turmoil, but they come together to find a way to celebrate the day and keep everyone happy at the same time.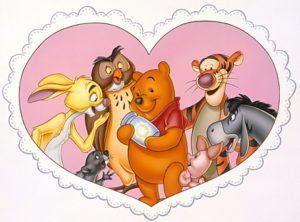 A Charlie Brown Valentine (2002): If your kids are a bit older, they'll enjoy watching the Peanuts gang deal with Valentine's gifts, crushes, dancing, and love poetry. Even Snoopy gets in on the action!
Lady and the Tramp (1955): Of course, if you're looking for a full-length feature to make a real movie night out of Valentine's Day, there's no better choice for families than the love and adventure of this Disney classic. Reminisce about watching this movie as a kid yourself, slurp up a plate of spaghetti and meatballs, and invite the family dog up onto the couch to enjoy the family fun.
Articles You May Also Enjoy
---
Emily Brown is a preschool teacher, freelance writer, and mom to two energetic, funny little girls with a flair for drama and a shared love of cheese and pickles. She's also written a book on the history and food of restaurants in Birmingham, AL called Birmingham Food: A Magic City Menu.